Soho expo 2016 had many great products that make up our innovative and advanced, forever advancing, world we live in.  First stop, SerenityGoats.com booth for some soft hands and education on Soap, Skin Care and Insect Repellent! From a shot of Maca, a root derived from Peru (www.PeruFresh.com) that is rich in calcium, magnesium, potassium, sulfur, sodium, phosphorus and iron-to EFEM, TMALE and other NaturesPlus.com products that offer energy to aid a vibrant life. A big hit was Kombrewcha, organic and gluten free kombucha with a little extra. Others were Kare~N~Herbs supporting daily immune to LillysFoods.com delicious Hummus; Everlasting health "Ends Pain Plus" and GoodHabit.co supper topper ginger spice immunity blend; HealthSmartFoods.com "ChocoRite"and PlantFusion.net easy to digest protein packs that are tasty; HarmonicInnerprizes.com "Focused Brain" and ChocolateBar.com endangered species natural dark chocolate; Wheatgrass.com Superior Blend Organic wheatgrass, organic alfalfa leaf, pullulan capsules and Humagel.com energy gel to consume prior and during exercise – Chia and more; NaturesWay.com multi-vitamin for children and Oxylent.com "Energy, Stamina, Recovery" supplement drink; Hangover Helper Gummies and Zippy-Bites.com Chocolate Energy Truffles; Craving Crushers hunger control bar and lean powder and EssentialFormulas.com Dr. Ohhira's Brazilian Green Propolis, Probiotic Extract and Astaxanthin;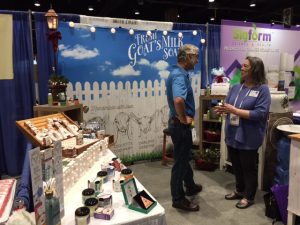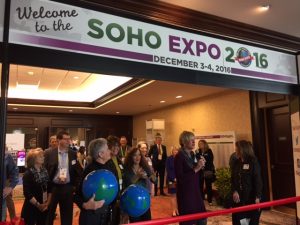 SunandEarth.com natural liquid dish soap and Kyknos.com Whole Crushed Tomatoes and paste; SiddhaFlowers.com and their many homeopathic remedies and Enzymedica.com Acid Soothe heartburn chewables; Plantsnax.com hand sanitizer and Baxyl.com joint relief; Bionutritioninc.com collagen beauty tea for hair, skin & nails and Sekem.com morning tea rich in vitamins, minerals and protein; Amazing Herbs Nutraceuticals Amazing herbs black seed and Thriveprobiotic.com antioxidants; Carlson MCT Oil and MCT & Omega-3 and Nutra Face, Skin& Joint Ultra Relief Cream; Nutrivene.com www.Bio-Kult.com for healthy digestive and immune systems, and infant mix; ONdemand male all natural libido and UP2 – UltimatePleasure2.com and Frisky www.GoodLifeOnDemand.com; Phazit.com irritated skin and blemishes hydrating serum;  AmazingHerbs.com Black Cumin Seeds and Curamin.com Stop Pain Now BCM-95 Curcumin; Probulin.com Daily Digestive Enzymes and SuperiorSourceVitamins.com Vitamin D3; NaturesPlus.com Organic Ultra Juice Green Powder and many, many more amazing products and their advocates sharing the excitement of the benefits.
_______________________
PREVIOUS FEATURED POST:
Heading to the Natural Products Expo; SOHO EXPO East at the Gaylord Hotel in Orlando!
This is our favorite convention; Natural Products Expo, SOHO EXPO EAST December 2-4…and how lucky are we to be attending during their holiday extravaganza! We'll be walking around taking images and collecting samples to review later on…you can find us at the www.SerenityGoats.com Booth #808 – drop by and say hello to Julia and Wayne with the best Goat's Milk Soaps we've ever tried, Skin Care and other natural products and ask for Adrienne! Wishing everyone the best of success at the EXPO!!