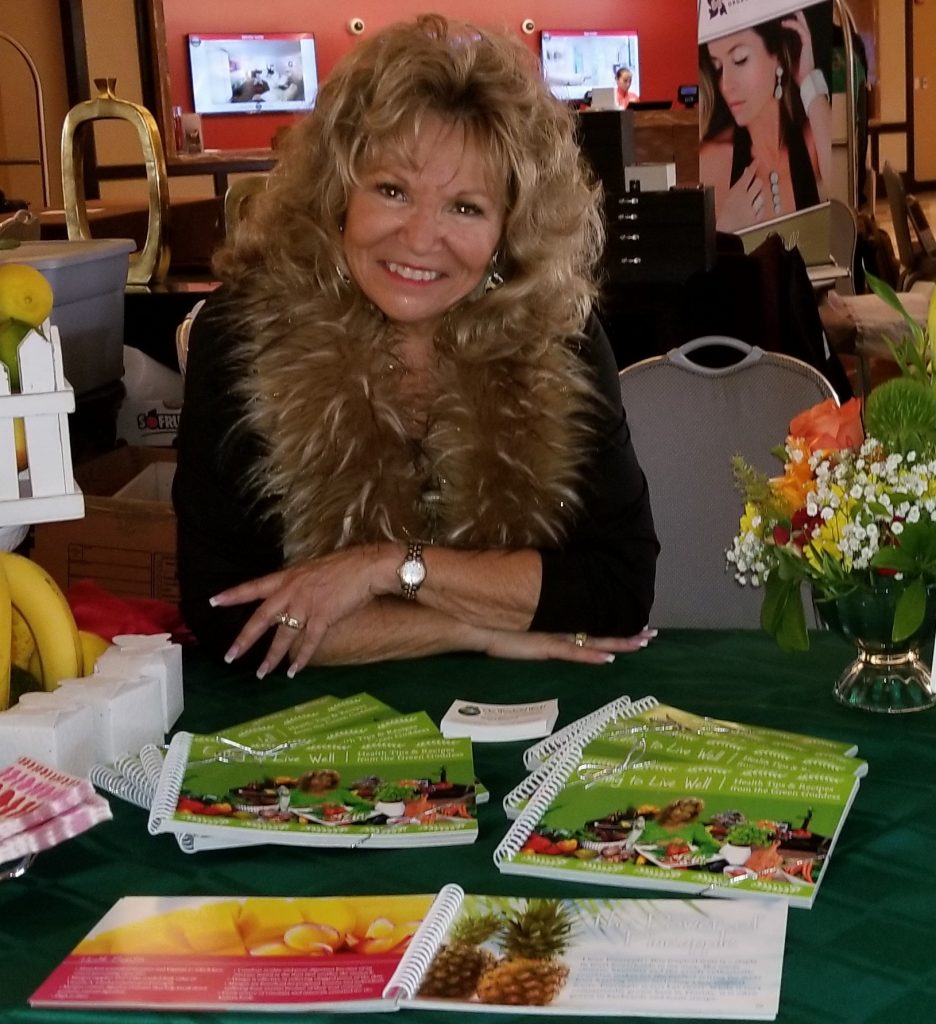 Entrepreneur Raising Money for Those In Need
Through Revolutionary New Cookbook
Sharon Quercioli, a successful, serial entrepreneur of products healthy both for people and the environment is donating profits from her unique and stunning cookbook to a different charity every month.  The idea is simple: help raise money for those in need, while giving the gift of health to your family and friends.
Eating To Live Well is not your typical cook book. In addition to featuring dozens of dazzling, healthy dishes, the book provides down to earth information on how the foods we eat impact our health and wellness.  The 116 page glossy, mouthwatering pages are coil bound so the book is easy to stand up in the kitchen.
The new book is the fruition of a long-held vision by the successful entrepreneur and philanthropist Sharon Quercioli, Founder and President of Our Wonderful World Media & Entertainment, Inc.
"When I started Our Wonderful World Media (OWW) in May of 2010, it was my dream to connect with people and show them the joys of greener living. Through my beautiful book, I hope to help my family; friends and community live healthier, happier lives."
"In this book, you will start your food journey learning ways to prepare many of my favorite 'great greens' and vegetables. Then we'll visit fabulous fruits and learn how to incorporate them into delicious dishes. The final stop on this tour of food is learning the uses of various spices, nuts and favors to accent meals. Because 'presentation is everything,' I have worked very hard to include dynamic images that capture my recipes from the heart," says Quercioli.
Quercioli will donate a portion of every book sold to various charities. Every month a different charity will be selected. To use Eating to Live Well as a fundraiser to support your own corporate or personal cause, contact the author directly. Ms. Quercioli is available for interviews and cooking demonstrations.
Eat To Live Well is available for purchase via PayPal at www.owwmedia.com. To contact author Sharon Quercioli for book signing, fundraising and/or interview opportunities, please contact Glenn Swift at (772) 323-6925 or email [email protected].