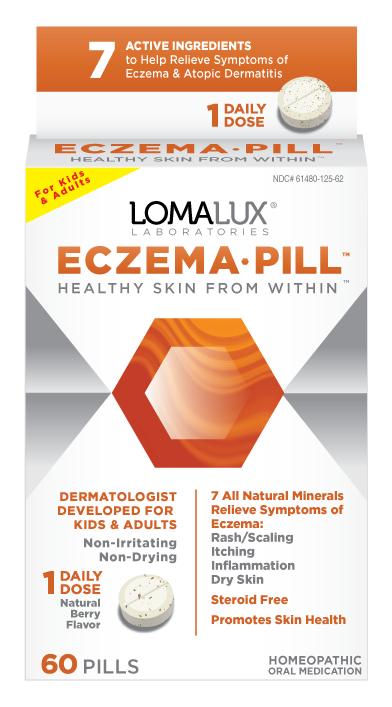 The tagline says it all… Healthy Skin From Within™! Dermatologist perfected a skin clearing mineral technology that clears Eczema, relieves itchy skin & promotes skin health. NO harsh chemicals, steroids, or antihistamines.
All Natural. Vegan. Steroid Free. Gluten Free. Lactose Free. Cruelty Free. Antihistamine Free. LOMALUX must have the secret sauce!
Don't suffer, give it a trial!