Increase Skin Elasticity – help reduce wrinkles and do in a delicious drink!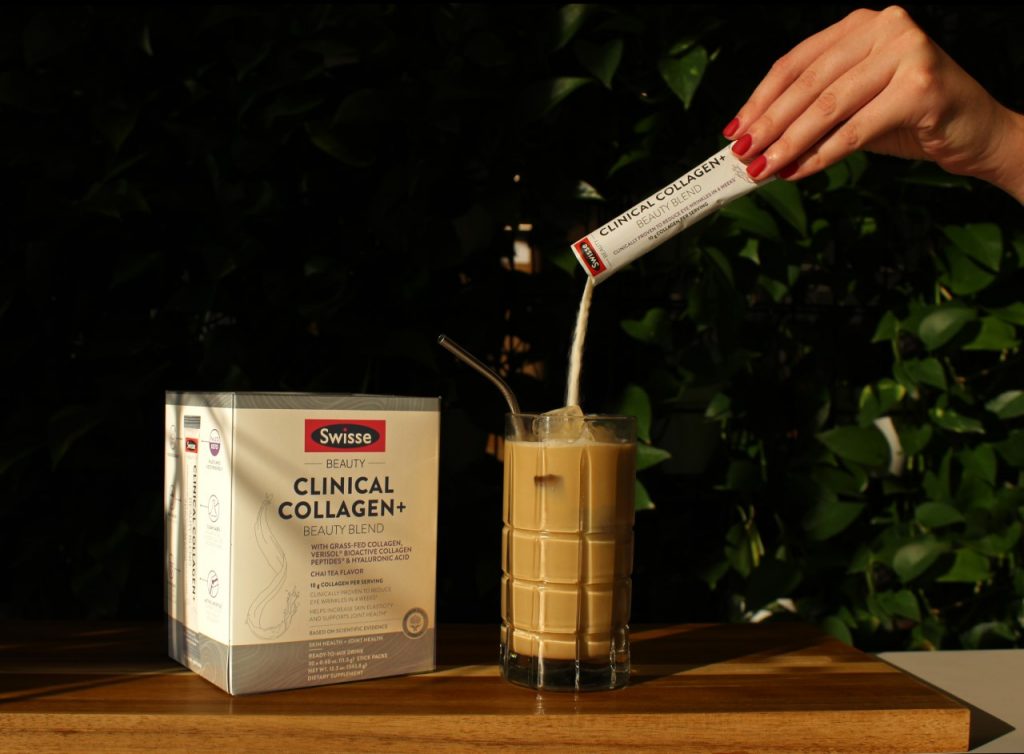 "SWISSE convenience to beauty!" ~ DietarySupplementNews.com
Swisse Clinical Collagen+ Beauty Blend | Grass-Fed Collagen, VERISOL® Bioactive Collagen Peptides®, Hyaluronic Acid | Helps To Reduce Wrinkles & Increases Skin Elasticity
Great to throw in your purse and go!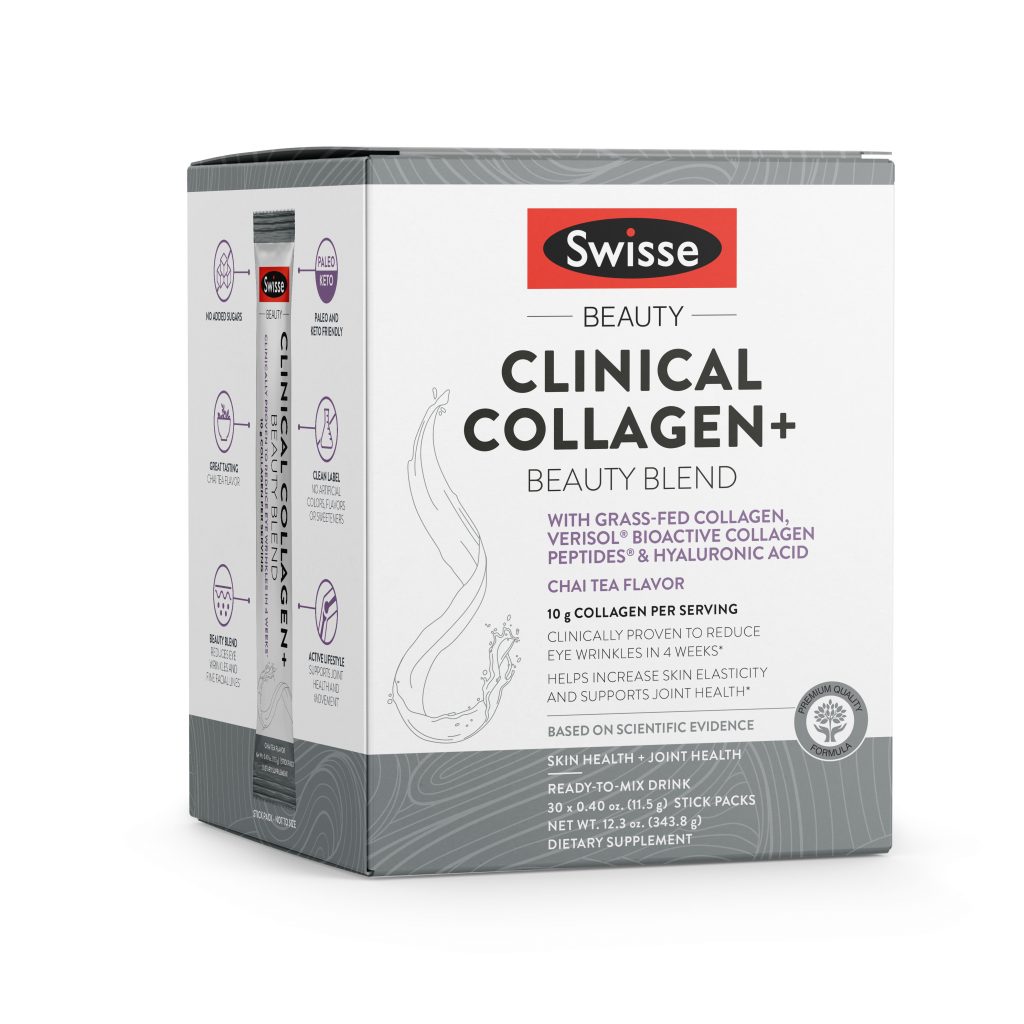 Here's what we like:
PROVEN PREMIUM FORMULA: Formula combines Grass-fed Bovine Collagen with VERISOL Bioactive Collagen Peptides and Hyaluronic Acid to help improve the health of hair, skin, nails, and joints.* Collagen is one of the most important nutrients needed to maintain overall health.*
HELPS REDUCES EFFECTS OF AGING: With 10 grams of collagen per serving, including 2.5 g of VERISOL Bioactive Collagen Peptides that reduces wrinkles and fine facial lines by 25% after four weeks of use, our Beauty Blends are designed to help increase skin elasticity, support collagen and elastin production, and promote joint health.*
CONVENIENT AND EASY: 30 easy-to-use, single serve powder packets are perfect for an on-the-go lifestyle. These packets are ideal to take to the office, to the gym, and for travel – ideal for a healthy and active lifestyle. Just pour, mix, and enjoy!
NATURAL & DELICIOUS FLAVOR: Our Non-GMO supplement is free from preservatives, artificual ingredients, added sugars, and is Paleo & Keto friendly. The great tasting chai latte flavor is naturally sweetened, and can be added to cold water, plant-based milk, dairy, smoothies, or whatever cold beverage of your choice.
THE SWISSE DIFFERENCE: As Australia's No.1 supplement brand, we know health and wellness are the foundation of happiness. Explore our range of products, all formulated based on scientific evidence. Nurtured by nature and prepared by Swisse. Discover the Swisse Difference.
Social Media Links
About Swisse
Swisse Vitamins and Supplements, established in Melbourne, Australia is dedicated to making people healthier and happier through clinically evidenced natural health products and education. Founded in the 1960s, Swisse offers an extensive range of vitamins and supplements containing premium-quality, natural ingredients based on decades of independently verified scientific research. Today, the Swisse product range stretches from top selling men's and women's multivitamins and dietary supplements, to sports nutrition, skincare and functional foods. Swisse products are currently available in the U.S. (online only), Australia, New Zealand, China, Singapore, the UK, Italy and the Netherlands, with plans to launch in up to 30 countries in the next five years.