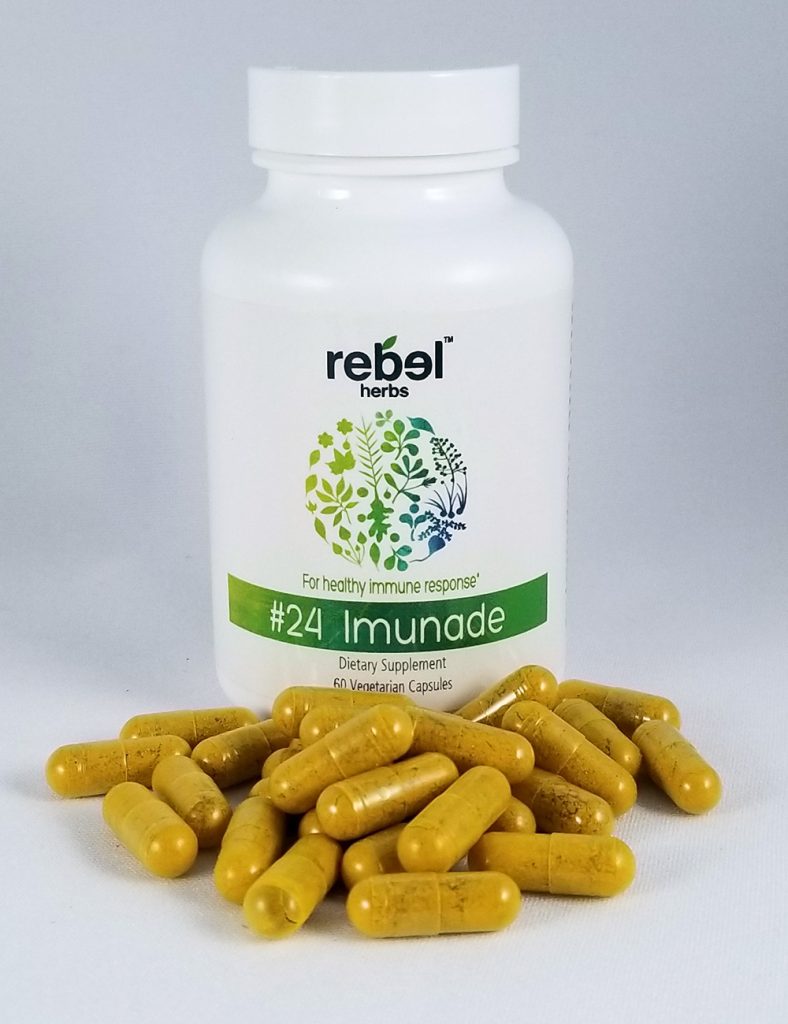 Imunade herbal multi, and much like a multivitamin for your immune system.The technology that combines the CO2 extracts, with hydrophilic extracts to create a new generation of extract that is very powerful but still able to be delivered in a vegetarian capsule. It is in this way that we can bind together extracts from both polarities of the plant to create a complete extract that is supercharged.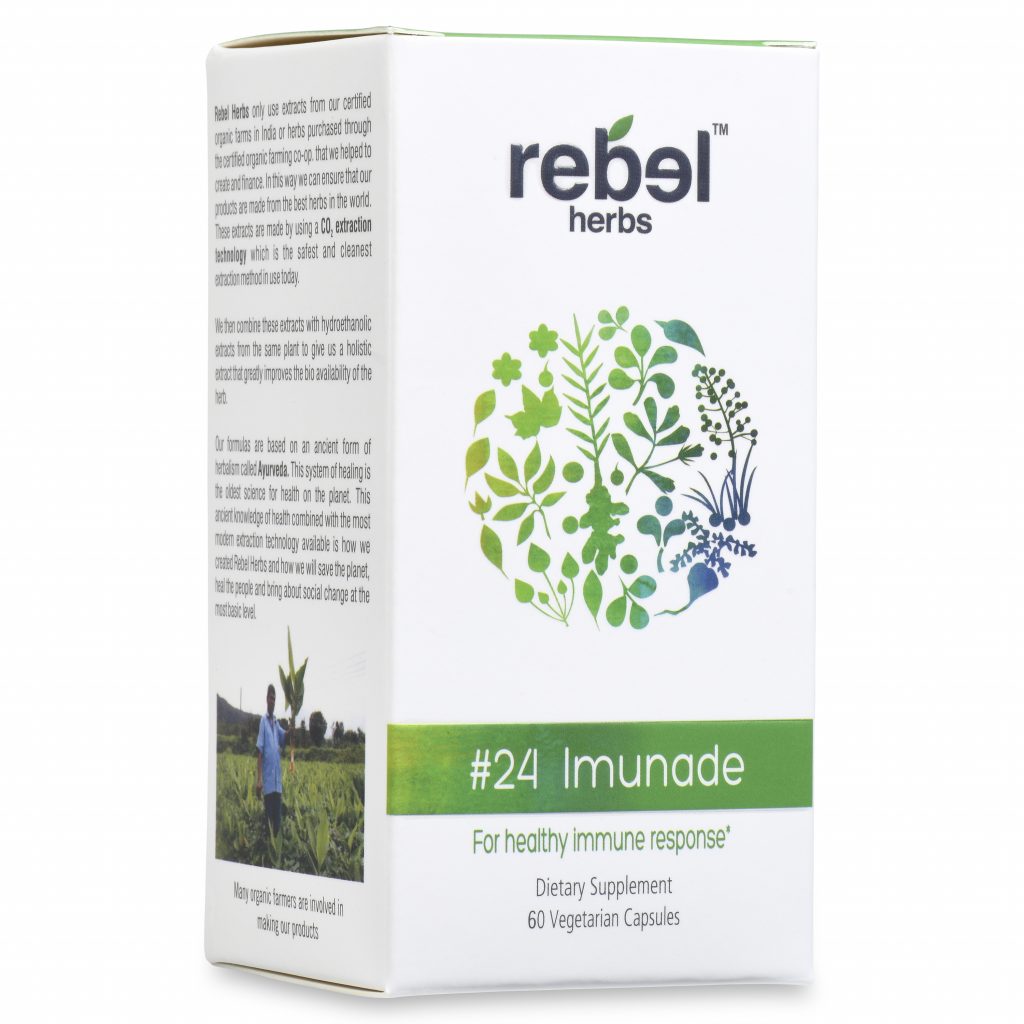 Imunade supports a normal healthy immune response and general well being*. Combining extracts of turmeric, ashwagandha, amla, tinospora cordifolia, ginger, and neem, this formula supports normal healthy immune function.  Tinospora cordifolia commonly named as "Guduchi" in Sanskrit, has been used for thousands of years to support the body no matter what immune challenges the patient is facing.
https://www.rebellionapothecary.com/product-page/24-imunade-60-capsules
Be a Rebel!