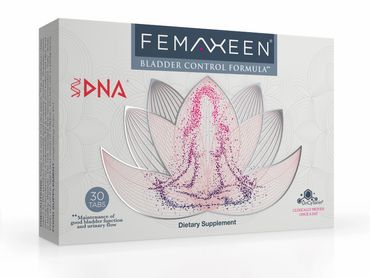 Women's incontinence is a very common issue, affecting women in a large age range spanning from 18-75 or older.
Looking to offer a complete solution for women's incontinence, FEMAXEEN® is a dietary supplement that supports a healthy bladder. Proven through a randomized, double-blind, placebo-controlled study, FEMAXEEN® has been tested and evaluated for a 45.3% reduction in incontinence within two months of use, a 90.53% participant satisfaction. Made with pollen extracts (UriCyTonin®), pumpkin seed extract, and Vitamin E, the supplement helps maintain proper bladder function, good urinary flow, and bladder health.
Buy one, get one free on your first order with a subscription.