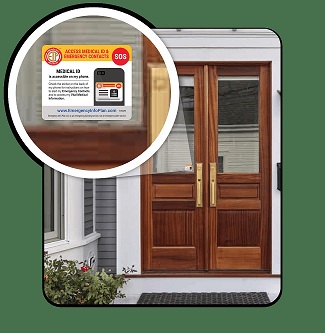 During this pandemic, many of us have thought about what we would do if there was an emergency at our home. Let's face it, this is scary, yet there's a way to deal effectively to protect ourselves and our family.
Based in Boca Raton, Florida, Emergency Info Plan solves such concerns in a way that no other company has done. It simply turns your iPhone or Android into a life-saving alert device using Apple's Emergency SOS and Medical ID and EIP's free official Android Emergency app that works on all androids. When you alert 911 using the phone, emergency contacts are also notified by text message with your location. This brings peace of mind to families that are often separated by states.
Get Your Emergency Sticker!