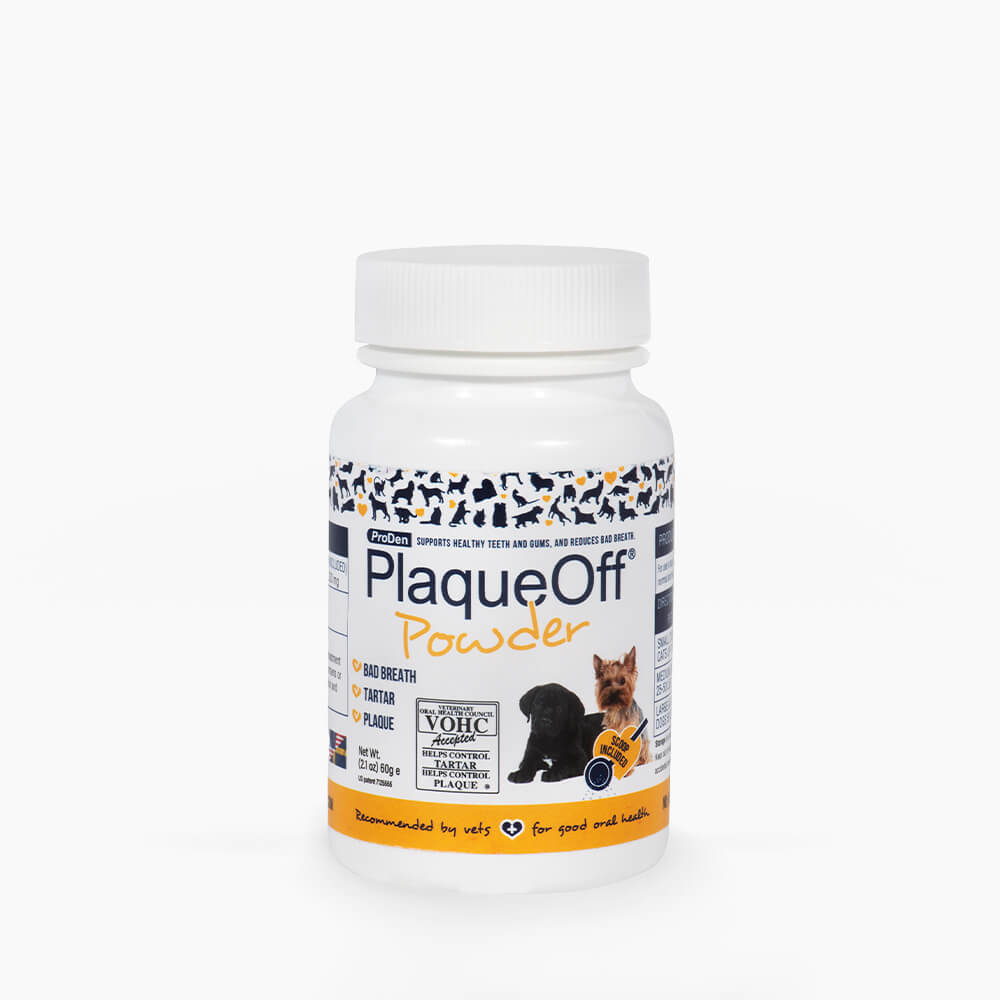 ProDen PlaqueOff® Powder is a 100% natural pet food supplement that furry family members can have their parents smiling!  That breathe!
Containing the natural and organic kelp ingredient A.N ProDen® – shown in clinical trials to help reduce plaque and tartar and to help improve bad breath. The results are usually seen between 3 to 8 weeks, with continued use. Sprinkle the powder over the dog's ordinary food, wet or dry, once a day with the supplied scoop and let the licks and kisses begin!
Here come the licks and kisses!