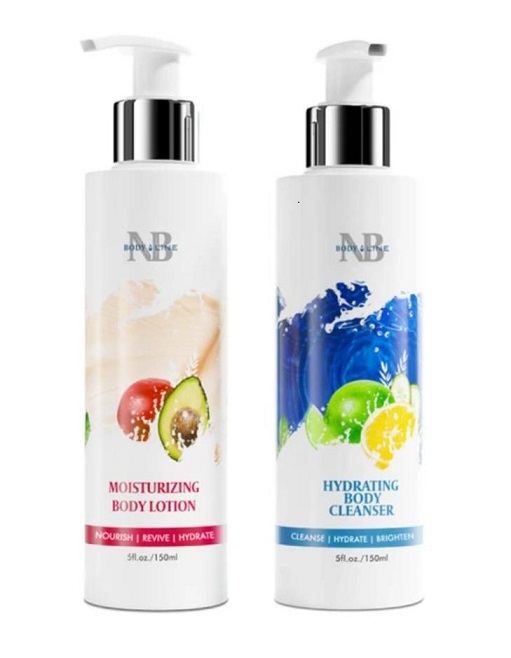 NB Natural's Body line features the 'Moisturizing Body Lotion' and 'Hydrating Body Cleanser' products. The key ingredients in these products are Jojoba oil, Green tea, Shea butter, and Avocado Seed oil. NB Natural has kept these products free of gluten, sulfates, parabens, plastic beads, and synthetic dyes meaning your skin will thank you.
Moisturizing Body helps to nourish dry skin and soothe skin irritation, helps improve a variety of dry and sensitive skin conditions, helps protect and nourish the skin barrier. This all natural lotion smells like citrus and leaves your skin hydrated and cool.
The Hydrating Body Cleanser cleans the skin gently and thoroughly while delivering nourishing ingredients, removes dirt and excess oils, hydrates and restores the skin's protective barrier, leaves the skin feeling brightened, and refreshed.