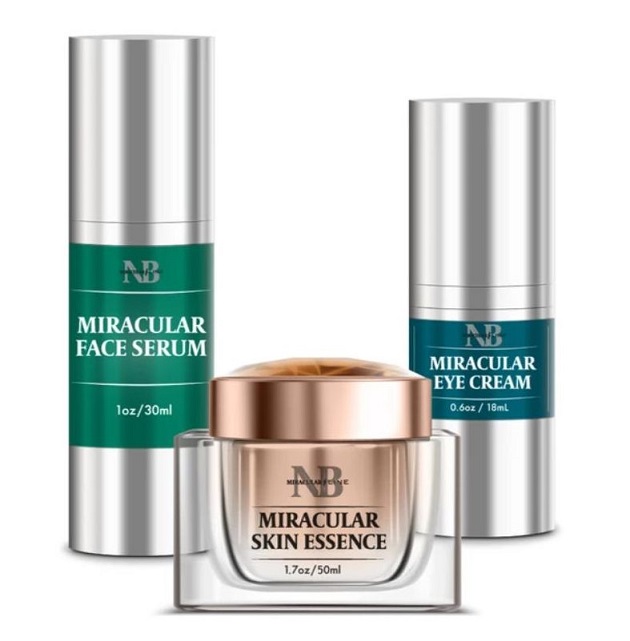 NB Natural's Miracular line features the 'Miracular Skin Essence', 'Miracular Face Serum', and 'Miracular Eye Cream.' Key ingredients in the Miracular line are hydrolyzed collagen, sea kelp, and nine growth factors. Keeping the line Gluten-free, sulfate- free, and free of synthetic dyes.
MIracular Face Serum reduces fine lines and wrinkles, minimizes scarring and hyperpigmentation,Improves overall skin tone and texture in the face and much more. While the Miracular Eye Cream minimizes dark circles and puffiness, brightens and lifts the skin in the eye area, and reduces uneven skin pigmentation.
Lastly the Miracular Skin Essence produced by NB Natural is a luxurious moisturizer that targets collagen, elastin, and new skin cells to act as an "anti wrinkle cream" to visibly reduce the signs of aging. While Reducing redness, irritation or flaking skin and Helping repair and nourish the skin barrier within 15 minutes of application.