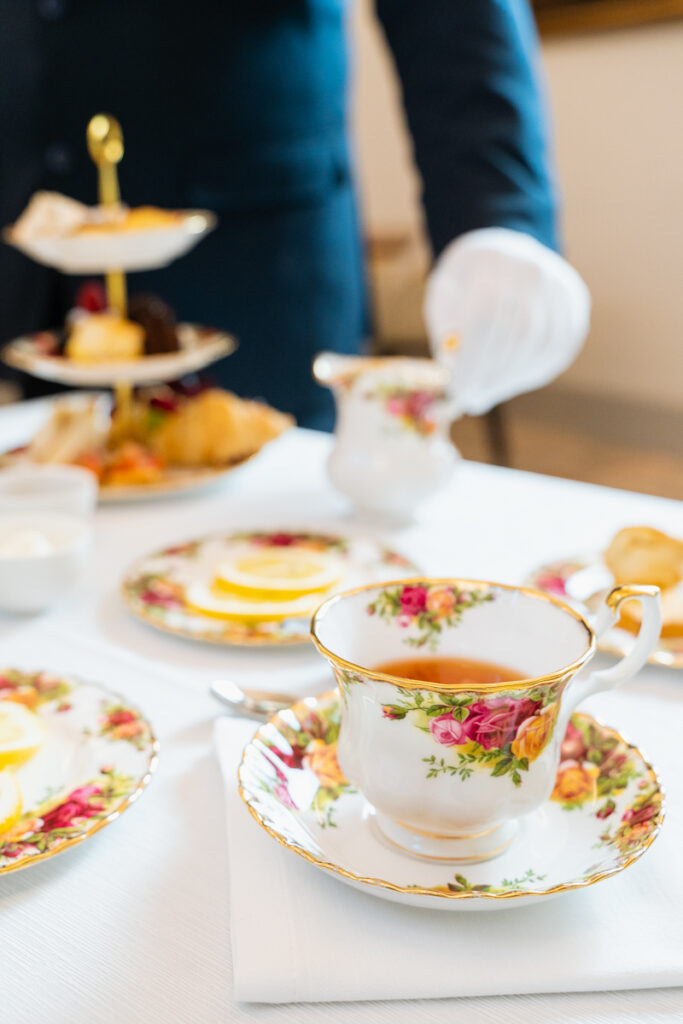 Black tea is a plant that originates in China. It harvests the leaf, the apical bud, which is less bitter. The lower leaves tend to produce a more bitter drink.
These are some of the anecdotes told in the meeting "Tea at Palazzo Santacroce," which took place at the Grand Hotel in San Gemini (Terni).
"Tea in the beginning was a drink of the noble classes, so much so that the emperor charged in tea. It had to be picked by virgin girls who wore gloves," said Antonello Biancalana, tea taster and expert and founder of the DiWineTaste website. "The name of the plant from which the tea is made is a camellia.
Green tea retains multiple properties. The entire Chinese pharmacopoeia used it for medicinal purposes. Early research pointed out that it made people stay awake. It contains caffeine, theophylline and theobromine – also found in cocoa. These three substances create excitement: but tea's effect varies depending on how it is prepared and how it is made.
To taste tea, is also to rediscover the senses, which we are often unaccustomed to using, when in fact they are vectors of emotions to be enhanced. Both tea and wine are useful in this sense, because they need a different emotional understanding to be discovered. Tea-a beverage that has more than 5,000 years of history-embraces the youth of every age.
Sipping tea-as in the meeting "Tea at Palazzo Santacroce"-emulates the English Afternoon Tea, whose tradition began in the mid-19th century, and which was born as a reason for gathering. The appointments are a rediscovery of taste, to get together over a cup of tea, enhancing a convivial moment.
The other meetings will take place in the coming weeks (all information at https://www.grandhotelsangemini.com/appuntamenti/), so you can get closer to the refinement of tea tasting.
"Tea at Palazzo Santacroce" is organized by the Tacconi-Ottelio group, and the Grand Hotel San Gemini.
Palazzo Santacroce – Grand Hotel San Gemini
Via Duomo, 4 – San Gemini (Terni) Italy
T. +39 0744 243454
Per informazioni:
Ufficio Stampa Gruppo Tacconi-Ottelio Email: [email protected]
T.: +39 0744 243454