It should come as no surprise that the benefits of a healthy diet and exercise routine are nearly endless. Most of us know that diet and exercise can help us lose weight, strengthen muscles, and increase energy levels—but the most important benefit of physical activity and proper nutrition lies in the positive effect it has on our health.
While several studies have shown that diet and exercise can help prevent health conditions like heart disease and type II diabetes, there may also be some indirect effects on other conditions and diseases.
According to Dr. Ben Thrower, a Multiple Sclerosis neurologist who serves as the Senior Medical Advisor for the Multiple Sclerosis Foundation (MSFocus.org), the best approach to improving your health is to think of the big picture—especially when it comes to diseases like MS, of which much remains a mystery.
"While we certainly don't have all the answers we need, we do know that most people don't die from their MS. They die from heart disease, cancer and strokes. So, doing things that are healthy will have benefits even if we cannot show that they directly affect MS. Thinking of the big picture, one can argue that a healthy diet that is rich in anti-oxidant foods with plenty of fruits and vegetables if good for overall health," Dr. Thrower said.
Fitting exercise into our daily lives is a big enough challenge for most of us, but it can be even more of an obstacle for people who have certain health conditions and diseases. Still, many studies suggest that even moderate exercise can improve multiple aspects of our physical and mental health.
"Exercise for people with MS improves energy levels and leads to less deconditioning," said Dr. Thrower, "Many people with MS may experience a temporary increase in symptoms when their core body temperature goes up, such as with exercise. It's important to know that this is not causing any permanent harm. Exercise has many health benefits and benefits specifically for people with MS. Heat-sensitive individuals may need to look at exercise strategies that minimize the effects of heat.  A few options include indoor exercise, swimming in cool water and cooling vests."
Finding an exercise routine that works best for you, even if it is not overly strenuous, is a great way for everyone to become more active and improve their health.
Many experts also suggest checking vitamin levels regularly, as vitamin deficiencies can lead to future health problems. According to Dr. Fuller, several small studies have shown that correcting low Vitamin D levels may slow the progression of MS.
Still, he warns that not all natural remedies are safe, especially when combined with prescription drugs.
"It is absolutely vital that people advise their healthcare providers of all vitamins and supplements they are taking so that potentially harmful interactions can be avoided."
About Dr. Ben Thrower
Dr. Ben Thrower is an MS neurologist, who serves as a Medical Director for the Andrew C. Carlos Multiple Sclerosis Institute. He also serves as a clinical instructor of neurology at Emory University and participates actively in clinical research. Since 2000, Dr. Thrower has served as the Senior Medical Advisor for the Multiple Sclerosis Foundation. Dr. Thrower has been an integral part of MSF's annual Cruise for a Cause. This cruise offers individuals and families affected by MS with a life enhancing experience to travel and interact with others facing similar challenges while attending workshops conducted by leading healthcare professionals.
About MSF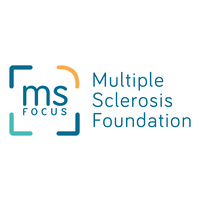 The Multiple Sclerosis Foundation is a national foundation based out of Fort Lauderdale, Fl. Established in 1986, the MSF is a publicly funded 501(c)3 organization and serves the nation from one central location.  By eliminating the need for branch offices, they are able to maintain a more cost-effective and efficient operation while maintaining the highest quality service.  Networking with independent, grassroots organizations gives them a local presence in communities around the nation and provides a comprehensive approach to helping people with MS maintain their health and well-being.
They offer programming and support to keep people with MS self-sufficient and their homes safe, while their educational programs heighten public awareness and promote understanding about the disease. MSF resources not only assist people who have MS, but assist their families and caregivers, regional support groups, and healthcare professionals too.
Access to MSF's programs and services is available through their interactive web site or their national, toll-free helpline staffed by caring caseworkers and peer counselors. MSF's priority is to serve with empathy, resourcefulness and responsibility. All MSF services, as well as information, literature and subscriptions to our publications are provided free of charge. The MSF neither sells memberships nor requires participation in fund-raising activities by individuals or support groups.