For anyone seeking a healthier lifestyle by eating more fruits, vegetables and lean meats, one frustrating byproduct is the amount of food that has to be thrown out because it goes bad – either as a result of over-purchasing or the short shelf life of non-processed foods. Accompanying this waste is a steep financial cost, which by some estimates can amount to $2,000 each year for an average family of four.
According to a May 2019 FDA issue of "Food Facts" on the topic of reducing food waste and maintaining food safety, Americans throw out the "equivalent of $165 billion in food each year."  The bulletin goes on to state that "between 30 and 40 percent of food in the United States goes uneaten – as much as 20 pounds of food per person per month."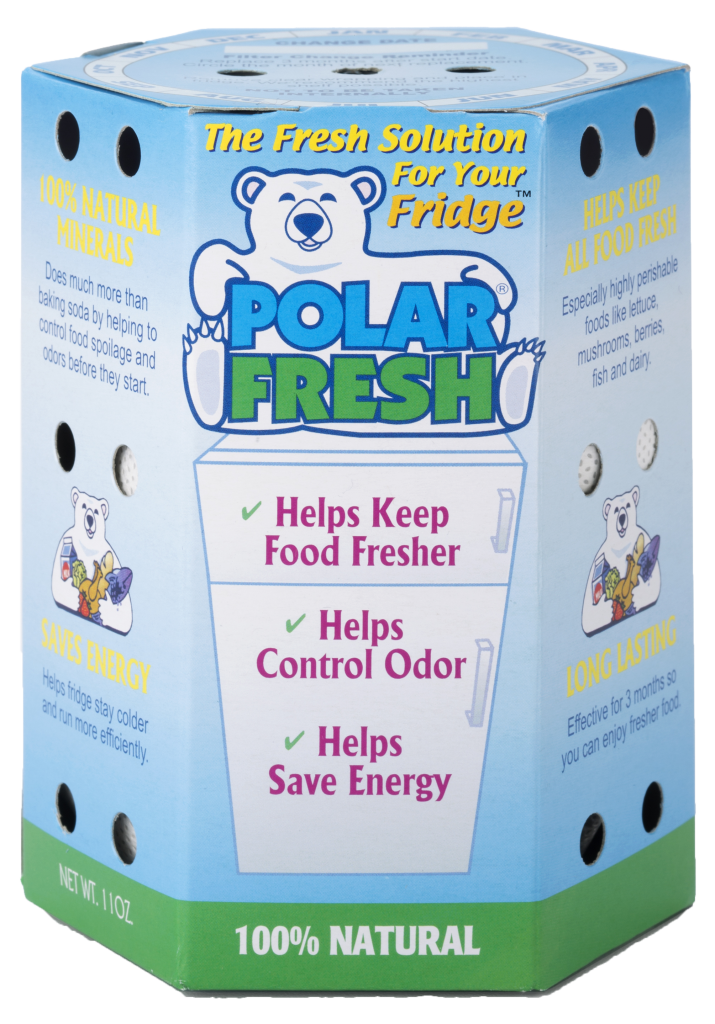 If this weren't bad enough, food waste is just another tax on the environment. With more than 127 million estimated households in the US alone, it adds up.
"Each year getting food to U.S. tables requires 80 percent of our freshwater, 10 percent of our available energy, and half of our land. Organic waste, mostly food, is the second biggest component of landfills, and landfills are the third largest source of methane emissions… [which are] a major factor in global warming," states the FDA document.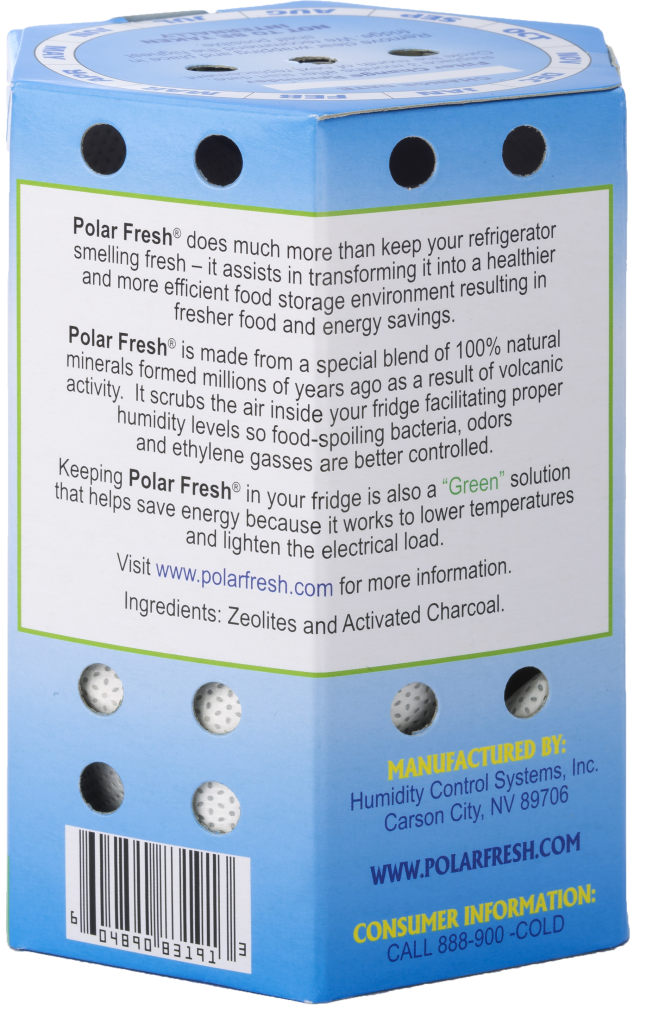 Although buying too much food contributes to such waste – a problem exacerbated by super-sized, bulk food offerings from club stores – so does the normal day-to-day operation of the refrigerator. Every time the door is opened, warm air rushes in and combines with cold air to create moisture. Too much heat and excessive moisture spoils food prematurely, creates strong odors and even causes the refrigerator to work harder and use more energy.
"Based on 20 years of food service experience, I have found that too much moisture, water vapor or heat in the fridge will accelerate decay and lead to mold or bacteria growth," says Doug Lynch, Executive Chef and Food/Beverage Service Manager at The Salvation Army's Redwood Glen Camp and Conference Center in California's Santa Cruz Mountains. "Keeping the refrigerator drier and colder keeps everything fresh longer."
Despite his background as a chef, Lynch and his vegan wife still found themselves throwing out too much produce from their home refrigerator because it went bad prematurely.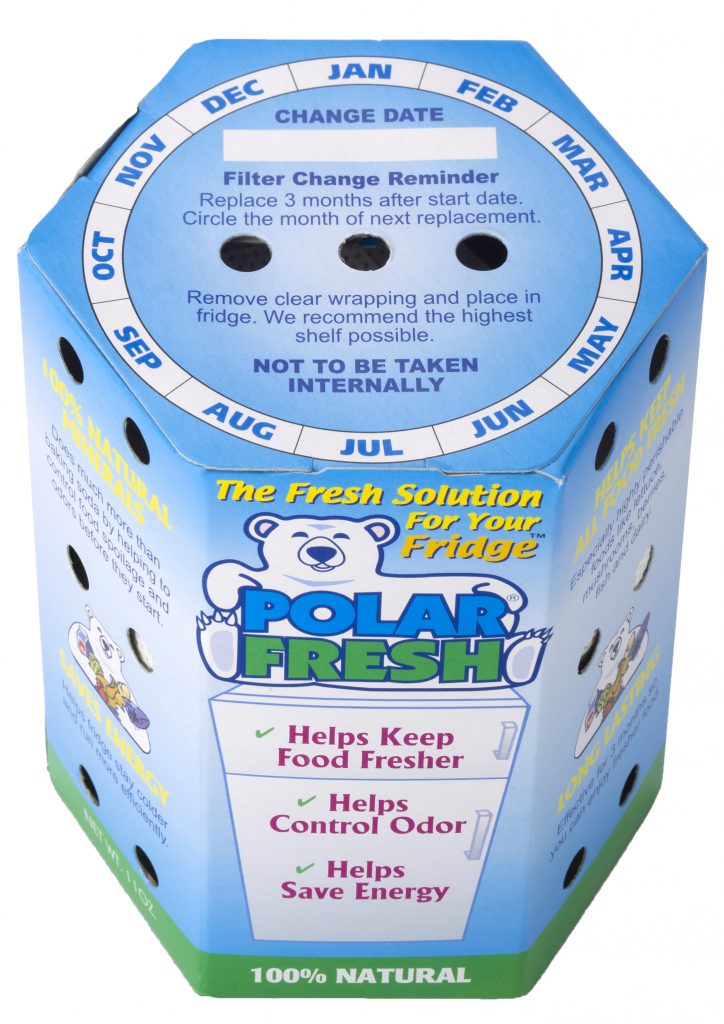 "No matter how well we planned, we threw out about 20% of our produce because it went bad before we consumed it," says Lynch. "The waste was costing us at least $40 a week and more than $2,000 a year."
The challenge is that most fruit emits ethylene gas while ripening, which accumulates in the fridge. This gas damages other fruits and vegetables, causing decay, yellowing, wilting, odor, loss of crunch, and rind breakdown.
Unfortunately, products that have been used for decades to eliminate odors in refrigerators, such as baking soda, do nothing to prevent food spoilage.
However, Lynch says when he started using a new, all-natural, volcanic mineral filter product called Polar Fresh® from Humidity Control Systems, Inc. his food stayed noticeably fresher longer. Lynch had been successfully using the commercial sized filters in the walk-in refrigerator at his work and was happy to learn the company also developed a home-sized version that absorbs the ethylene gas, excess moisture, and odor found in most home refrigerators.
"Since we started using the product in our home, our produce lasts about a week longer and we have cut spoilage by at least 15%," he adds. "Now we grocery shop every other week, instead of every week, which saves us time."
The filter, which takes up as much room as an average drinking glass, is comprised of a special blend of "activated" zeolite, which is a natural volcanic mineral. The mineral's non-soluble, crystalline structure has microscopic channels that allow air to flow through. Simultaneously, the negative ionic charge of the zeolite attracts and holds ethylene gas, vapors, odors, excess moisture, and airborne contaminants.
Decreasing water vapor and excess moisture also inhibit mold and bacteria growth that can accelerate spoilage and even cause food poisoning. On the flip side, if the air in the refrigerator is too dry, the zeolite will release purified moisture back into the air. This helps to maintain optimal humidity levels for food freshness within the refrigerator.
The zeolite minerals can even help the refrigerator to not work as hard to maintain the desired temperature. Because heat exchange occurs within the zeolite mineral, the temperature is lowered by 1-3 degrees. In doing so, the refrigerator uses less electricity and energy savings can be as much as 10%.
"Our home fridge seems colder, and the air compressor runs less often, so we are seeing some energy savings too," says Lynch.
The Polar Fresh® product comes in a hexagonal shaped box to allow as much air flow to the zeolite minerals, even when tucked in a corner or near other food items. Each filter lasts a full 3 months.
Going Green Starts at Home
While eating healthier, fresher food is becoming a priority for many, premature spoilage and sheer wastefulness has been a frustrating part of the healthy food revolution. Consumers are looking to go beyond familiar options like baking soda which are not effective in keeping food fresher longer and searching for a real solution.
This simple hack of using Polar Fresh®, all-natural fridge filters to deter food spoilage and save energy, can not only help save the environment but can help us continue on our path to living a healthier lifestyle.
For more info, visit www.polarfresh.com or call 888.900.COLD (2653) Toll Free; Fax: 775.246.2005
By Del Williams
Del Williams is a technical writer based in Torrance, California.
He writes about health, business, technology, and educational issues,
and has an M.A. in English from C.S.U. Dominguez Hills.